WELCOME TO THE SETHI COUTURE COLLECTION
The Sethi Couture collection is inspired by the intricate beauty of all types of architecture but especially one of Pratima and Prerna's heritage. It was the many trips the sisters took to visit their grandmothers in Rajasthan and Central India that influenced their most recent designs.
HERO BANDS BY SETHI COUTURE
Designing sisters Pratima and Prerna Sethi were raised by parents who
are purveyors of rare and unusual diamonds.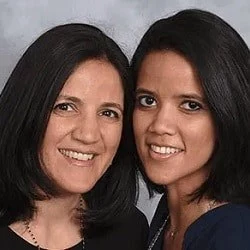 "A juxtaposition of contemporary and classic, Sethi Couture embodies an aesthetic of simplicity and celebration. Everyday jewelry that is meant to be collected and enjoyed, not tucked away in a box."
Our selection of fine jewelery from the world's top designers ensures you'll look your best this season
Celebrate spring time with the whimsical MacKenzie-Childs' Courtly Check Collection
From engagement rings to wedding bands to fine jewelry, Naledi has that special look just for you
CURRENT PROMOTIONS
Special courtesy pricing on all Sethi Couture jewelry this month!
It's Gabriel & Co. Month!
We are pleased to announce special courtesy pricing on all Sethi Couture jewelry through July 31. Shop in person or via Facetime with one of sales associates. Call to make arrangements at 843-671-7070. Or email Andrea@ForsytheJewelers.biz.
JOIN US AT OUR NEXT EVENT
Join the team at Forsythe Jewelers for a presentation of Gurhan's newest collections featuring an exquisite selection of one-of-a-kind pieces and hand crafted designs in high karat gold and sterling silver, August 5 - 7, 10 a.m. - 5 p.m.

Enjoy a complimentary gift with your Sethi Couture purchase.

RSVP to 843-671-7070 or Andrea@ForsytheJewelers.biz.


OPENING HOURS
MONDAY – SATURDAY
10 a.m. ~ 5 p.m.
SUNDAY
Closed